Carlo Pignatelli firma il ritorno del abito con la sua collezione Autunno-Inverno 2014/2015. Declinato dal morning all'evening, il completo è il vero protagonista di stagione.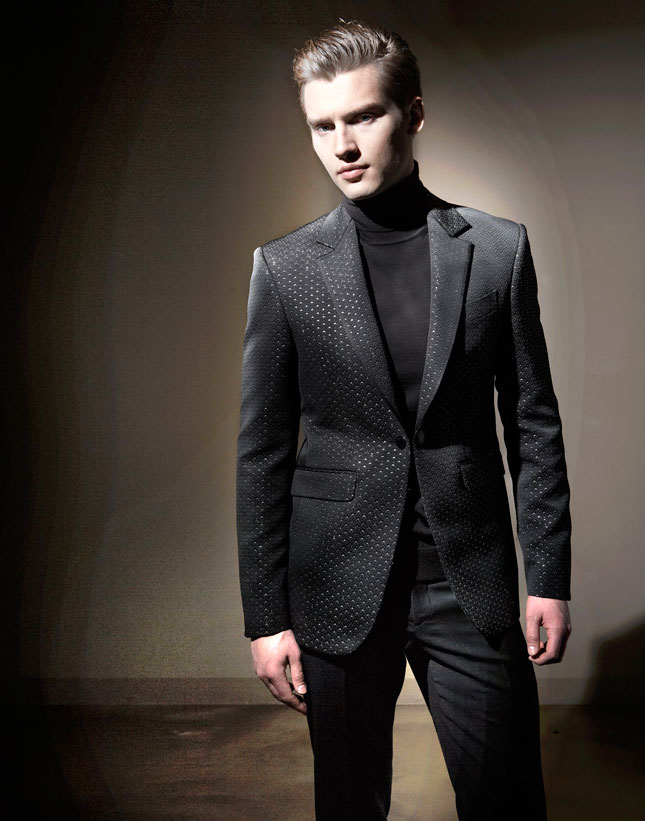 Torna il completo da uomo come must have della prossima stagione Autunno-Inverno 2014/2015. Perfetto in ogni suo dettaglio, il suit Carlo Pignatelli si indossa anche nelle occasioni meno formali per uno stile senza tempo.
Un'ispirazione lievemente nostalgica nasce dai mitici Seventies per i tuxedo in jaquard dai pattern geometrici, impreziositi da tocchi di lurex, così come nell'utilizzo di un seducente velluto rasato, morbido e mai scontato.
| | |
| --- | --- |
| Carlo Pignatelli Autunno-Inverno 2014/2015 | |
Il gilet è un pezzo molto importante ed è declinato in contrasto colore o fantasia rispetto ai motivi tradizionali. Focus sul collo, revers e accessori: a contrasto, intarsiati, insertati e dalle forme inedite; l'accessorio must have è il papillon, da indossare in coordinato.
| | |
| --- | --- |
| Carlo Pignatelli Autunno-Inverno 2014/2015 | |
La palette cromatica è molto formale e si ispira ai toni della tradizione dei tight british, metallici e perlacei. Punto colore inedito è il melanzana, vero atout della stagione invernale. A.R.
Resta sempre aggiornato! Iscriviti alla Newsletter di FASHION TIMES
| | |
| --- | --- |
| Carlo Pignatelli Autunno-Inverno 2014/2015 | |
Commenti
comments