Atmosfera calda a Rimini!!! In una delle località marittime più celebri d'Italia ci ha pensato Sarah Jessica Parker a scatenare il delirio! In Italia per assistere ad una sfilata di beachwear, la star è stata paparazzata con numerosi vip internazionali.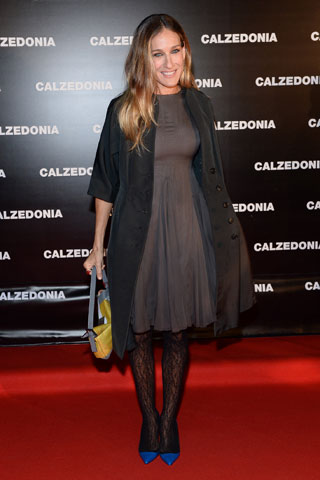 Sono passati quasi 10 anni dalla fine di "Sex and the City" eppure neanche una ruga per l'attrice Sarah Jessica Parker. La star ha scatenato il delirio dei fans, come pochi hanno fatto, diventando la star indiscussa della sfilata.
| | | |
| --- | --- | --- |
| Sarah Jessica Parker a Rimini | | |
Accanto a lei, sul red carpet, Margareth Madé, Marie Ange Casta, Josephine de la Baume, Andrea Osvart, Tali Lennox, Laura Chiatti e Carolina Crescentini.
| | |
| --- | --- |
| Sarah Jessica Parker sul red carpet | |
In passerella invece, Sara Sampaio, Melissa Satta e la cantante Kesha, che si è esibita a sorpresa unendosi alla performance di Simona Molinari e Dorotea Mele. E.L.
Iscriviti alla newsletter di Fashion Times per restare sempre aggiornato sulle novità del mondo della moda
Commenti
comments