La passione di Phillipp Plein è tutta per l'artigianalità italiana. In un video racconta come nasce il lusso autentico: quello che distingue oggetti unici, quello fatto da gesti sapienti... Phillipp Plein presents: "Made in Italy - Luxury for the discerning few". Buona visione!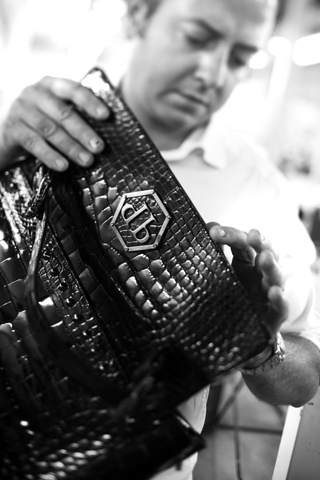 Dopo l'apertura in Via Spiga a Milano, avvenuta proprio in questi giorni, del secondo flagship store italiano (il primo a Forte dei Marmi), il brand Phillipp Plein, dichiara amore al Bel Paese e alla sua artigianalità. Lo fa in maniera originale con un video che spiega come gli abiti, gli accessori, i gioielli creati dalla Maison svizzera, vengono realizzati… ovviamente in Italia.
Immagini in bianco e nero del lago di Como, simbolo nel mondo della più pura italianità e gli interni sfarzosi di una maestosa villa del '500 affacciata sulle sue rive. Protagonisti di "Made in Italy – Luxury for the discerning few" un uomo e una donna. Liberi. Eleganti. Sofisticati. Bellissimi.
Un video dal sapore cinematografico, che esalta la bellezza di ogni singolo pezzo e di ogni singolo scorcio della nostra bella Italia. E.M.
Diventa Fan di Fashion Times su Facebook e seguici suTwitter
Iscriviti alla NEWSLETTER di Fashion Times
Commenti
comments