Per l'estate 2012 Jean Paul Gaultier presenta due suoi classici in edizione limitata The Urban Jungle. Classique e Le Male si vestono di fresca vegetazione per un "jungle look" cittadino.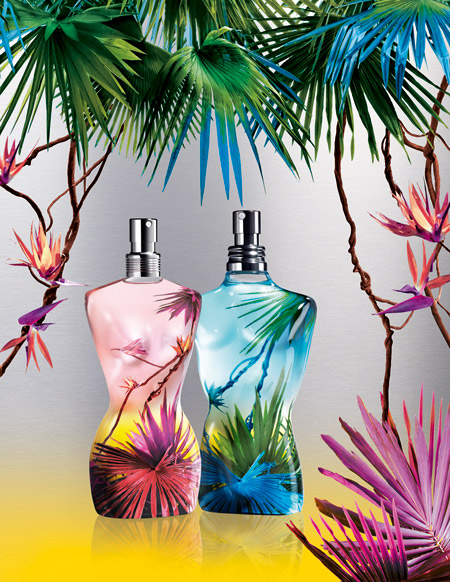 L'estate di Jean Paul Gaultier si scalda di erotismo con la limited edition The Urban Jungle. Classique e Le Male amanti per una vita, per una notte o anche solo per un'estate, si ritrovano per poi separarsi ancora.
Una vera giungla urbana, dove liane selvatiche, colorati fiori e foglie rigogliose invadono i flaconi della fragranza femminile Classique e quella maschile Le Male. Ispirate alla collezione prêt-à-porter donna dell'estate 2011 ed al lavoro di realizzazione della suite che Jean Paul Gaultier ha creato per Elle Décor, nella quale il creatore ha deciso di accogliere la vegetazione all'interno. Le pareti erano, infatti, adornate con una fitta vegetazione che ricreava l'effetto di una giungla lussureggiante.
Classique, Eau d'été per lei, dove fiori d'arancio e note di clementine di Sicilia si mescolano ad un cuore di gelsomino, ylang-ylang, mughetto e iris bianco per rivelare un fondo di vaniglia, muschio e ambra.
Le Male, Cologne Tonique per lui propone come fondo note di vaniglia, muschio e sandalo, che lasciano spazio ad un cuore fresco e aromatico dato dalla lavanda, la menta e il cardamomo. A.R.
Diventa Fan di Fashion Times su Facebook e seguici suTwitter
Iscriviti alla NEWSLETTER di Fashion Times
Commenti
comments