In occasione della Mostra "Schiaparelli and Prada: Impossible Converations" al New York Metropolitan Museum, Prada presenta una speciale collection di borse! Una re-edition di alcuni modelli che hanno fatto la storia del brand, pezzi collectors da scoprire in esclusiva nella Grande Mela!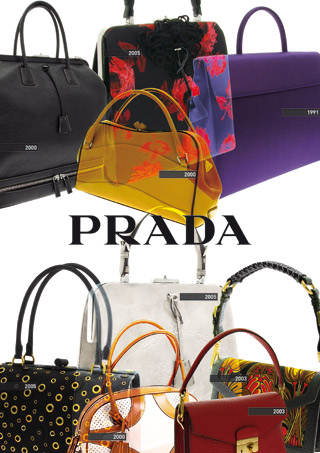 Prada fa un tuffo negli archivi reeditando i suoi modelli star: accessori che hanno fatto la sua storia, in occasione della Mostra al MET di New York, "Schiaparelli and Prada: Impossible Conversations".
La Maison riproduce le sue storiche borse nella loro versione d'origine puntando sui modelli dal 1991 al 2005. Dalla borsa in raso di seta del '91 fino al Logo Savoy sulla pelle spazzolata del 2005 passando dalla celebre stampa Holiday and Brown del 2003, questa reedizione di borse collector saranno messe in vendita in esclusiva a New York. E.L.
Diventa Fan di Fashion Times su Facebook e seguici suTwitter
Iscriviti alla NEWSLETTER di Fashion Times
Commenti
comments