Il sogno di molti: diventare regista. Due giovani hanno partecipato al "The Beauty of a second" Short Film Contest e ce l'hanno fatta. Hanno incontrato Wim Wenders e ricevuto in regalo uno splendido cronografo Montblanc.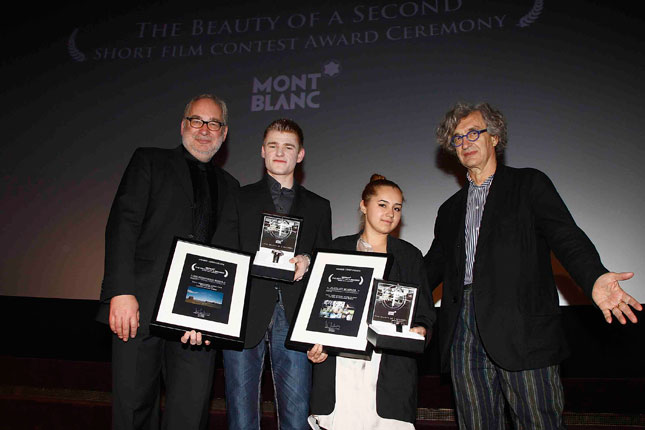 Presso l'Astor Film Lounge di Berlino Wim Wenders, famoso regista autore di "Il cielo sopra Berlino" e molti altri successi cinematografici, ha premiato due giovani, vincitori del concorso di cortometraggi indetto da Montblanc "The Beauty of a second", per festeggiare 190 anni dall'invenzione del cronografo.
| | |
| --- | --- |
| Wim Wenders premia i vincitori Jan Herms e Alexandra Ivascu | |
Jan Herms (vincitore della categoria "Best Second") e Alexandra Ivascu (vincitrice della categoria "Best Compilation") hanno rappresentato in pochi minuti la bellezza. Premio finale per i due una serata in compagnia del celebre regista e un cronografo Montblanc Nicolas Rieussec. E.M.
Diventa Fan di Fashion Times su Facebook e seguici suTwitter
Iscriviti alla NEWSLETTER di Fashion Times
| | |
| --- | --- |
| Montblanc The Beauty of a Second Award Cerimony | |
Commenti
comments