Manca ormai poco all'appuntamento invernale con la moda! Per questa fashion week dal 22 al 28 febbraio, B by Limoni sarà a fianco di Camera Nazionale della Moda in qualità di Official Make Up of Milano Fashion Week. Per l'occasione, B by Limoni, allestirà una Beauty Box in centro, per offrire consigli e sedute gratuite di make up!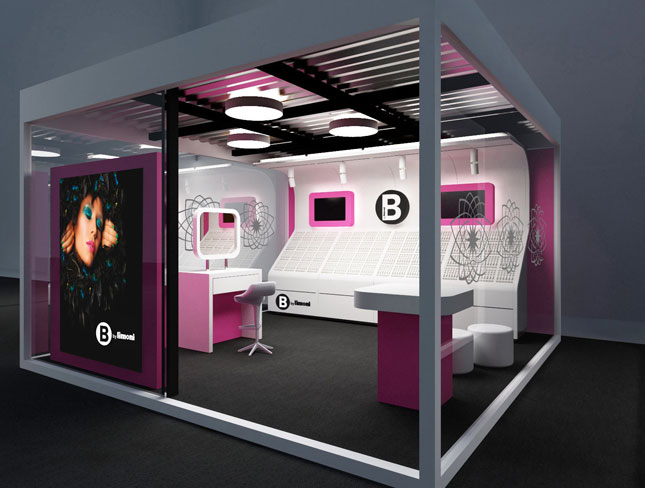 A due passi del Duomo, nella centralissima via Mercanti, sboccerà un'oasi dedicata alla bellezza: è la B BEAUTY BOX allestita da B by Limoni! Partner della Camera Nazionale della Moda, B by Limoni sarà al servizio di tutte le fashion victims che vorrano "assaggiare" un po' di glamour durante la settimana di sfilate milanesi, in programma dal 22 al 28 febbraio.
Ma non è tutto… oltre a ricevere preziosi consigli sulle tendenze e i migliori prodotti dai migliori Make Up Artist, B by Limoni darà anche la possibilità, alle più sognatrici, di "giocare a fare la modella" offrendo l'occasione unica di uno scatto professionale dopo il make up. E se il sogno diventasse realtà? B by Limoni cerca il suo volto per la prossima stagione autunno-inverno 2012/13. E se fossi proprio tu?
Facendoti fotografare, potrai partecipare al concorso, che dopo un'accurata valutazione da parte di esperti di moda e opinion leader, decreterà chi sarà la vincitrice di B The One, il nuovo volto del brand!
Infine, siccome non ci facciamo mancare nulla, B by Limoni ha pensato anche alla serata più divertente dell'anno! Quale? Carnavale! Sabato 25 febbraio dalle 10 alle 19, il Beauty Box by Limoni allestito in via Mercanti offrirà alle visitatrici una seduta di make up gratuito sul tema del Carnevale, e organizzerà due veri e propri corsi di carnival make up gratuiti, così da essere prontissimi a festeggiare! Ora non vi resta che scegliere il costume, per il resto ci pensa B by Limoni! E.L.
Diventa Fan di Fashion Times su Facebook e seguici suTwitter
Iscriviti alla NEWSLETTER di Fashion Times
| | |
| --- | --- |
| B BEAUTY BOX | |
Commenti
comments