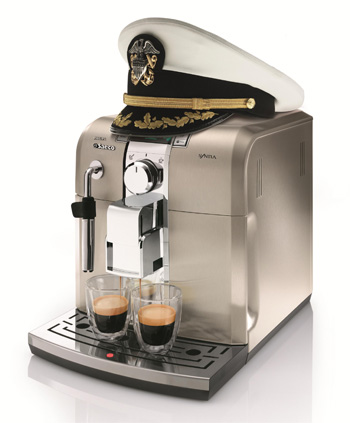 Continua con grande successo il Philips Saeco Sailing Tour con le sue tappe nelle più note Marine e Yacht Club d'Italia. Lupi di mare e di lago hanno l'occasione di gustare ottimo caffè e cremosi cappuccini preparati con le macchine automatiche Syntia, Xelsis ed Exprelia, nelle Philips Saeco Lounge. Gli ospiti potevano divertirsi con Philips Saeco Bean to Cup che dall'11 luglio diventa accessibile a tutti.
La Philips Saeco Bean to Cup diventa un'app scaricabile gratuitamente su iPad dall'Apple Store e da fine luglio sarà disponibile anche per iPhone e iPod Touch.
Sotto l'ombrellone, a bordo piscina o in riva al mare questa applicazione metterà a dura prova i riflessi dei vacanzieri e diventerà un divertente passatempo sempre a portata di "touch", da soli o in compagnia degli amici per una sfida all'ultimo… caffè. A.R.
Segui Fashion Times su Facebook e Twitter
Iscriviti alla NEWSLETTER di Fashion Times