Un oggetto piccolo e un accessorio moda sempre più trendy ed elegante, il porta carte di credito non è assolutamente un sostituto del portafoglio, ma un validissimo alleato quotidiano la cui utilità si rivela appena lo si conosce.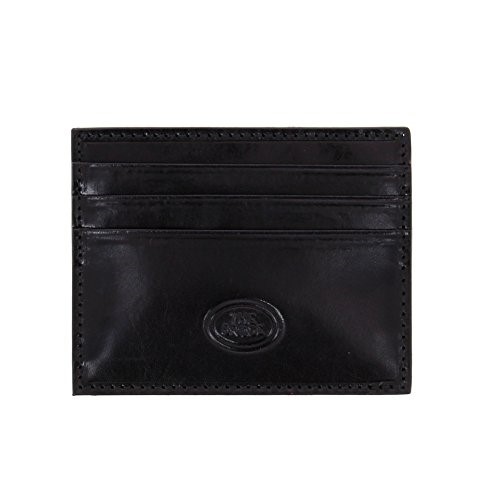 Scopriamo in questa guida come sceglierlo e quali modelli valutare attentamente se si è alla ricerca di un porta carte di credito elegante, multitasking e funzionale.
Porta carte di credito: a cosa serve?
Il porta carte di credito è un piccolo oggetto funzionale e un accessorio multitasking nel quale custodire le carte di credito, le prepagate, i bancomat, i bigliettini da visita, il badge, il codice fiscale, la tessera sanitaria e le tessere personali più importanti. che possono servire nella giornata, comprese le carte fedeltà per fare la spesa.
Oltre al wallet personale, è buona abitudine tenere nella tasca della giacca o della borsa personale un porta carta di credito multifunzionale e raffinato.
Per questo, oltre alla funzionalità è importate valutare attentamente l'estetica, la qualità dei materiali, la raffinatezza stilistica e i dettagli stilistici.
Infatti, nel processo di valutazione della scelta di acquisto di un porta carte di credito, è fondamentale tenere in considerazione diversi fattori distintivi oggettivi, ma anche soggettivi e intangibili, come la reputazione del brand e la qualità dell'accessorio.
Porta carte di credito: eleganza ed estetica
Il porta carte di credito deve essere valutato non solo per la funzionalità, ma anche per l'estetica: la qualità, la cura dei dettagli stilistici e la scelta dei materiali sono fattori che incidono profondamente sulla scelta d'acquisto.
Tra i più belli e più richiesti, i porta carte di credito in pelle sono un must have da apprezzare in quanto si adattano sia ad un outfit elegante e formale sia ad una mise quotidiana e da ufficio.
Tra tutti pellami proposti dai migliori brand, il vitello e l'ovino sono quelli più gradevoli alla vista, ma anche più piacevoli al tatto.
Sebbene più costosi, i porta carte di credito in pelle sono in grado di durare più a lungo nel tempo, in virtù di una resistenza maggiore all'usura: il prezzo giustifica il buon investimento nel tempo.
Il numero degli scomparti del porta carte di credito può variare a seconda dei modelli: di default troviamo uno scomparto per le banconote di carta e altri due per le card.
Porta carte di credito: quale acquistare?
Fatte le opportune valutazioni sulle caratteristiche estetiche e funzionali, il porta carte di credito The Bridge è uno dei migliori prodotti di alta qualità: si possono scegliere varie dimensioni e modelli (sia classici che moderni).
Si può optare per i modelli sottili e minimali, che possono essere facilmente riposti in borsa, nel bagaglio a mano o in una cartella.
Altri modelli si distinguono per le geometrie senza tempo: si tratta di porta carte di credito "evergreen", realizzati in pelle morbida, piacevole al tatto e resistente.
Questi accessori moda danno vita ad un accessorio moda elegante ed ideale per un uomo pratico che non rinuncia alla qualità e al bon ton.
Foto: The Bridge
Commenti
comments