Abbiamo chiesto alle mamme blogger più influenti della rete di interpretare la nuova collezione di abbigliamento bambini 6-36 mesi lanciata da Terranova.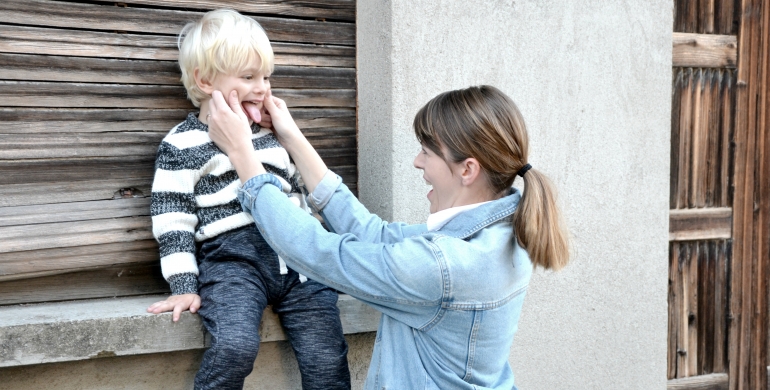 Terranova amplia la collezione dedicandosi ad abbigliamento bambini 6-36 mesi puntando quindi sulla primissima infanzia ed "eliminando" però la prima fascia di età newborn.
Questo per concentrarsi su un bambino piccolo sì, ma con esigenze diverse. Uno stile adatto al bebè e al cosìddetto "toddler" con capi funzionali, moderni, trendy e soprattutto di qualità.
La linea baby di Terranova si distingue per le sue linee moderne e fashion ma soprattutto per la grandissima qualità dei materiali, perfettamente adatti alla delicatissima pelle dei bimbi più piccoli. Jeggings foderati per la stagione fredda, maglioncini caldi, cappellini avvolgenti e comodi da indossare, capispalla, scarpine, t-shirt body, gonne tutù e accessori vari. Una linea nella quale non manca nulla e che ha immediatamente conquistato le mamme che l'hanno testata.
Con il progetto SQUARE x Terranova Baby abbiamo coinvolto numerose mamme blogger che hanno quindi dato il loro parere sulla nuova linea del brand.
La maglia a righe, un grande classico ha conquistato Silvia di Insolitamente Mamma, Elise di The Sparkling Mommy e Sabrina di The Swinging Mom.
Grande must-have per le mamme di maschietti è stato il cappellino con le orecchie. Visto su tanti adorabili faccini, e scelto da Giada (Mamma Che Vita), Alice (Pannolini e Décolleté) ed Elise (the Sparkling Mommy).
La versione al femminile del cappellino è semplicemente adorabile… visto sulle bambine di Mara (Piuma Me), Cristina (Sofi's Closet), Barbara (Mamma Rough).
Per le bambine, la linea presenta abiti "furbi". Magliette 2 in 1 con volants o con gonnelline tutù applicati per più comodità. Hai detto tulle e volant? Ci sono "cascate" subito Auria del blog FrenchyMommies, Giorgia (Stato di Grazia a Chi?) Elena di Elinoe11 per la piccola Eva, Valentina di Parola di Mamma, e Giorgia Mantica aka Mamma Glamour, alle prese con lo shopping per l'arrivo di Baby G (in concomittanza con l'arrivo di baby raviolo!).
Giorgia sta infatti preparando l'occorrente per la piccolina di casa e ha scelto anche qualche proposta in denim nonché black & white. Temi che hanno conquistato anche Serena (Mamma dal primo Sguardo) per la secondagenita Ludovica.
Tutto le mamme che hanno partecipato al progetto sono state unanime: a far la differenza è la qualità e la "mano" dei capi della linea Terranova Baby. Qualità che non è sfuggita proprio a nessuno, nemmeno a Juliana Moreira beccata anche lei a far shopping da Terranova baby per i suoi bambini!
Commenti
comments