Il 28 gennaio si festeggia il Capodanno Cinese e comincia l'Anno del Gallo. Il mondo beauty si veste a festa e crea dei veri gioielli in edizione limitata.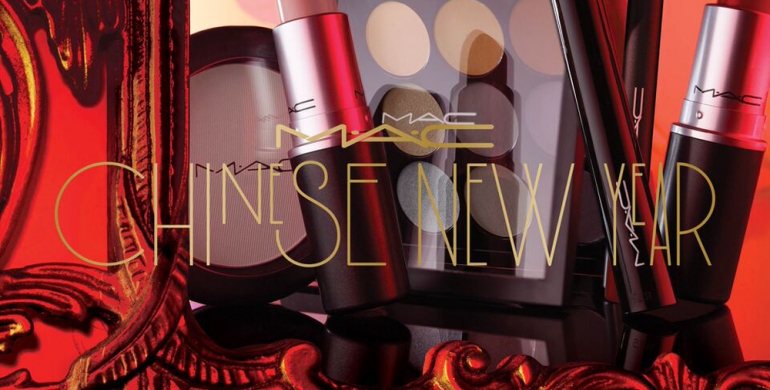 Sabato 28 gennaio si festeggia il Capodanno Cinese e comincia l'Anno del Gallo. Per accogliere in bellezza questo evento, il mondo beauty si è vestito di rosso lacca e oro, ha creato dei veri e propri gioielli in edizione limitata, e propone un make-up speciale dalle nuance portafortuna.
Estée Lauder propone il SIERO CULTO ADVANCED NIGHT REPAIR (il potente siero riparatore e antiaging che ha rivoluzionato per sempre il mondo della cosmetica, la cui formula è protetta da 25 brevetti mondiali) che si veste di rosso e sarà l'oggetto del desiderio di tutte le ANR addict in una flacone metal red, in edizione limitata, disponibile esclusivamente presso le profumerie concessionarie delle linee asiatiche Estée Lauder nell'unico formato da 50ml.
Yves Saint Laurent Beauté presenta una Palette Collector esclusiva: di grande pregio, raffinatissima, la PALETTE COLLECTOR CHINESE NEW YEAR esprime felicità e prosperità, che si riflettono nella lacca rosso vivo che decora il suo astuccio dorato, al cui centro brilla il leggendario simbolo Cassandra. L'arte della passamaneria cinese si esprime in due delicati pompon, simbolo di devozione alla primavera e al Capodanno. Prezioso, originale, un vero e proprio gesto d'amore raro ed elegante per celebrare questo momento unico dell'anno.
MAC Cosmetics propone la collezione Chinese New Year. Colora le tue labbra con rossi intensi (noi amiamo Russian Red) e i tuoi occhi con tonalità satin delicate ispirate dal tipico fior di neve cinese (la palette Year of the Rooster è già quasi sold out). Osa con Penultimate Eye liner e mostra una luminosità naturale con Prep + Prime Natural Radiance.
Giorgio Armani Beauty ha creato la Rooster Powder Palette Chinese New Year, un oggetto da collezione. Caratterizzata da curve grafiche, al suo interno contiene una cipria compatta satinata color nude con impresso in rilievo il Gallo di Fuoco. Sarà distribuita principalmente nei Paesi asiatici, ma anche in una selezione limitata di punti vendita europei.
Infine, un piccolo tip per il trucco: gli ombretti nei toni del marrone, giallo e oro sono beneauguranti perché legati al segno del Gallo. Perciò è d'obbligo osare un giallo caldo per un make-up trendy e vivace, con l'ombretto vellutato Sephora Colorful nella nuance Sunglasses Needed.
Commenti
comments