"…non è sbagliato rimanere idealista e sperare che ci sarà un ritorno alla qualità, alla voglia di una storia e a riscoprire l'importanza della cultura e il valore dell'intelligenza". (Arthur Arbesser ).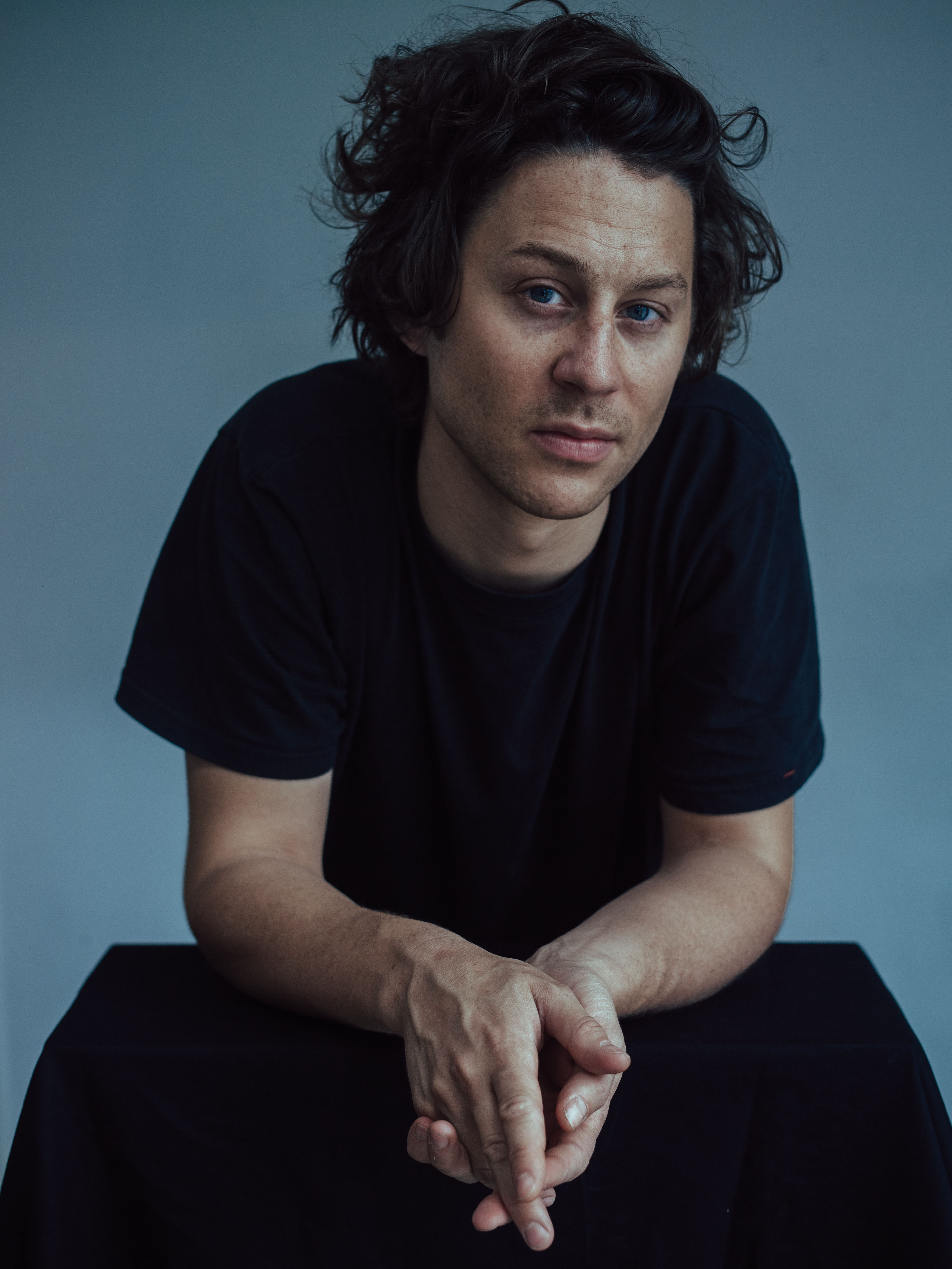 Un percorso che inizia a Vienna. Ma che poi spazia, si plasma, si forma e sviluppa. E trova piano piano la sua strada, rafforzando la sua identità: prima a Londra, poi a Milano.
Perché come lui stesso afferma: "Questi 3 mondi diversi … hanno davvero formato la mia visione creativa".
E ancora le sue tappe, tappe speciali. Come per esempio nel 2013 la vittoria di "Who is on Next?", il concorso organizzato da Vogue Italia e Altaroma. E poi ancora l'essere uno dei finalisti del prestigioso LVMH-Prize 2015. Tutto questo e molto molto altro… sono la storia di Arthur Arbesser uno dei più talentuosi designer che sta facendo parlare, e molto bene.
Questa settimana l'ho incontrato per Focus On per parlare del suo lavoro, del suo straordinario percorso, dei suoi obbiettivi e dell'evoluzione del suo marchio sempre più in prima linea.
Vienna. Poi Londra, e infine Milano … Arthur mi racconta in breve il suo percorso? Soprattutto mi incuriosisce sapere come un'esperienza così cosmopolita come la sua (che parte appunto dalla cultura austriaca, che passa attraverso il suo periodo inglese fino a quello milanese), l'ha influenzata fino a farla diventare uno dei talenti-designer emergenti maggiormente riconosciuti. Vienna per me è sempre una fonte di ispirazione: le sue tradizioni, il design viennese dell'inizio del secolo scorso ma anche semplicemente la sua attenzione e cura per la cultura: dalla musica al teatro, dalla danza all' arte contemporanea. Vienna ha un ritmo proprio: calmo e dolce. E proprio quel ritmo che a 18 anni ha fatto scaturire il bisogno di trasferirmi a Londra per studiare moda alla St. Martins. Londra è il posto ideale per un giovane ragazzo curiosissimo. Dopo un po' di anni a Londra, è nata in me l'esigenza di qualcosa di più concreto e serio…e Milano mi è sembrato il posto perfetto. E' una città che ho fatto mia da solo e dove oggi mi sento davvero a casa. Questi 3 mondi diversi, non possono prescindere per me e sono tutt'ora molto importanti: hanno davvero formato la mia visione creativa.
Che ricordi ha del suo periodo alla Central St. Martins School, una tra le scuole più famose al mondo e fucina di creativi quali Galliano e McQueen? Sono stati 4 anni meravigliosi! Un posto che ti apre la testa, ti fa conoscere mondi diversi senza vincolarti in una direzione. Lì ho capito chi sono, ho formato la mia identità e trovato la mia strada. E una volta trovata quella strada ora la sto percorrendo.
Quali sono i tratti fondamentali che caratterizzano il suo lavoro, il suo stile, il suo linguaggio – che è unico – e il suo modo di vedere la donna? E soprattutto come e da cosa trae ispirazione? La decisione di fare la mia linea è stata molto personale, molto importante per me. Volevo tanto esprimere quello che sentivo dentro e dopo aver ricevuto delle reazioni e momenti così belli ho capito che la cosa più importante è rimanere sempre te stesso e ascoltare sempre la tua "pancia". Io amo tutto il mondo grafico, il product design, l'architettura, le strutture geometriche ma anche il teatro e l'opera. La donna ideale per il mio brand è una donna di qualsiasi età, internazionale, colta e forte, con gran senso di umorismo e indipendente.
Mi racconta invece la collezione per l'autunno-inverno 2015-2016 che abbiamo visto a Milano appena qualche settimana fa? A Natale ero a Vienna e ho visto la mostra "Ways to Modernism: Josef Hoffmann, Adolf Loos and their Impact". Si tratta dei due architetti/Designer piu importanti di Vienna: Hoffmann e Loos. Mi sono concentrato su tutto questo mondo perchè volevo fare con questa collezione un "homage a vienna". Una collezione invernale si prestava ovviamente molto per un mondo viennese, un pò malinconico e più elegante rispetto alle mie collezioni passate.
Secondo lei in un momento così delicato come quello che stiamo vivendo la moda in quale direzione sta andando? C'è talmente tanta "roba" fuori, ma così poco sostanza. Secondo me non è sbagliato rimanere idealista e sperare che ci sarà un ritorno alla qualità, alla voglia di una storia, a riscoprire l'importanza della cultura e il valore dell'"intelligenza".
Lei è tra i finalisti del prestigioso premio LVMH Prize. Come sta affrontando questa esperienza?
Sono orgoglioso, stupito e tanto soddisfatto! Siamo rimasti in 8, dopo più di 1000 iscrizioni provenienti da tutto il mondo. È una opportunità incredibile, ti fa conoscere davvero "il MONDO" della moda. Il lavoro duro da parte mia ma anche l'aiuto e supporto di tantissime persone valeva la pena e questo mi rende davvero felice.
Quali sono i prossimi step del marchio Arthur Arbesser, in un'ottica di nuovi mercati di riferimento, aperture, licenze? Ovvero quali saranno le prossime novità che ci può raccontare? Fare tutto con calma e continuare così ma con tanta pazienza e nessuna fretta. Spero di essere presto venduto in punti vendita belli, internazionali che capiscono e sposino la filosofia del mio prodotto. Voglio continuare a collaborare a diversi progetti, con amici, artisti, architetti o altra gente creativa.
Un'ultima domanda. Come si rilassa Arthur Arbesser nel suo tempo libero? Che cosa le piace fare? Al momento la cosa più bella è semplicemente dormire! Ma di base i miei amici sono la fonte più bella di energia e relax per me!
Commenti
comments