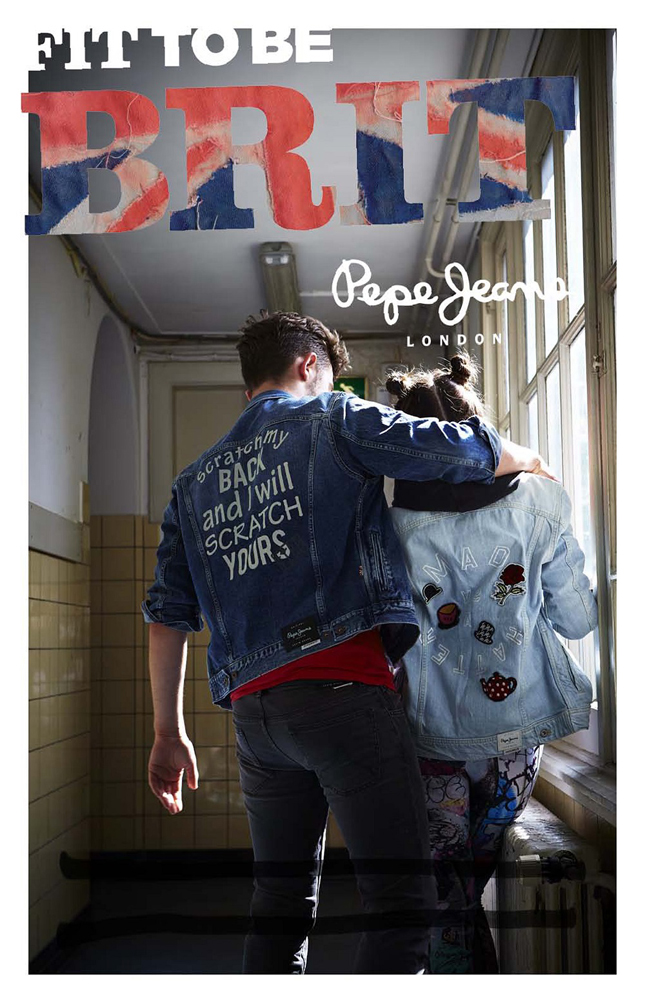 Per la stagione Primavera-Estate 2015, Pepe Jeans London, dopo la strepitosa campagna advertising scattata dall'artista Joseph Ford Lens, non smette di stupirci e ci presenta una nuova Capsule Collection chiamata Fit to be Brit dallo spirito giovane e trendy.
| | |
| --- | --- |
| Fit to be Brit, Pepe Jeans London | |
Il senso dell'umorismo british diventa il requisito fondamentale della collezione, per diffondere il suo spirito urban e scherzoso attraverso slogan che caratterizzano soprattutto le t-shirt, con frasi come "Curiosity killed the cat", "Scratch my back and I will scratch yours", "Mad as a hatter", "A smile and a wink gets you further than you think" e "Born ready".
Lo streetwear si combina con il mood sportivo e il risultato è una collezione in cui non mancano capi oversize, dove le immagini di Londra rivivono in graffiti, o nell'iconico bomber in raso e nylon, le giacche di jeans e le camicie in denim… il tutto personalizzato da patch e applicazioni, con fiori, teiere, ombrelli e cappelli, che richiamano in modo emblematico l'eccentrico stile british. F.A.
Resta sempre aggiornato! Iscriviti alla Newsletter di FASHION TIMES