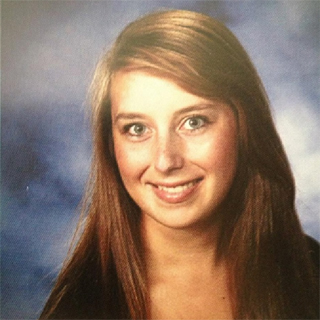 Hello, I am Emily Wrona. I am from a small town in NY called Poughquag which is about an hour outside of New York City. I am a junior at Johnson & Wales University in Providence.
I am a passionate, friendly and outgoing individual that loves business and fashion. In Providence, I work for a company called White House Black Market which occupies much of my time and gives me experience in the retail industry. This company has taught me a lot about the retail industry and I take these lessons with me everywhere. Some lessons are customer service, attitude and determination.
I find these to be crucial in the industry and everyday life. Customer service is important because the way you help and treat people can change anything that you may come across which also relates to someone's attitude and determination.
I feel the many lessons I have learned in life have influenced me to be who I am today and I feel I will gain much more through this study abroad experience in Milan and Florence Italy. I am a person up to new opportunities and experience in which I hope to gain abroad.
| | |
| --- | --- |
| Emily Wrona | |
SPONSORED BY
SUPPORTED BY
IN ASSOCIATON WITH