Italia Independet ha presentato la collezione di occhiali da sole realizzata in collaborazione con la blogger Chiara Ferragni. The Blonde Salad ha interpretato due modelli iconici del brand.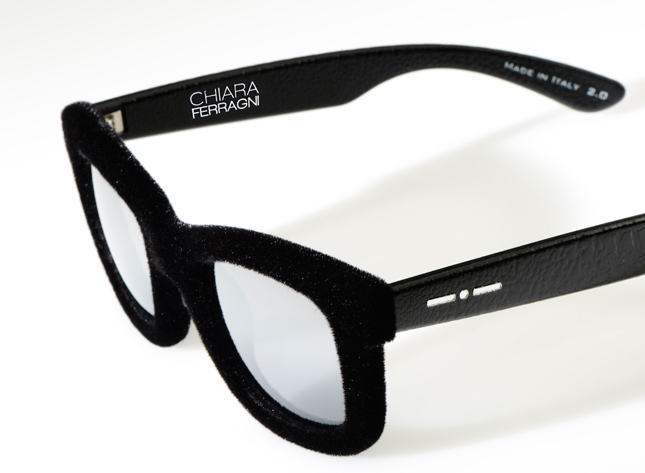 Nasce la unique edition di occhiali da sole Italia Independent realizzati assieme alla blogger Chiara Ferragni. La fondatrice di The Blond Salad ha scelto due modelli iconici di Italia Independent e li ha rivisitati secondo i suoi diktat.
| | |
| --- | --- |
| Italia Independent & Chiara Ferragni | |
Il risultato è una capsule collection che trasmette subito i valori e le caratteristiche dei suoi protagonisti: stile, eleganza, ricerca e tecnologia.
Il primo occhiale unisex è stato sviluppato partendo dal modello 090. Nella versione di Chiara è proposto con frontale effetto velluto. La blogger ha scelto il nero intenso, sia per il frontale che per le aste, impreziosite dalla speciale finitura Craquelé, che conferisce all'oggetto una finitura effetto pelle.
| | |
| --- | --- |
| Italia Independent & Chiara Ferragni | |
Il modello femminile invece si basa sullo 092 ed è anche lui caratterizzato dal frontale effetto velluto, Questa volta Chiara sceglie il sabbia per il frontale mentre le aste sono con finitura Craquelé arancione solare. Le lenti sono specchiate al 50% di color oro. All'interno delle aste di entrambi i modelli sono stati posti i loghi di entrambi i brand. A.R.
Resta sempre aggiornato! Iscriviti alla Newsletter di FASHION TIMES
Commenti
comments