Parata di celebrities alla 70esima edizione del Festival di Venezia che si apre oggi e proseguirà fino al 7 settembre. Ecco i film da non perdere e le stars in arrivo al Lido.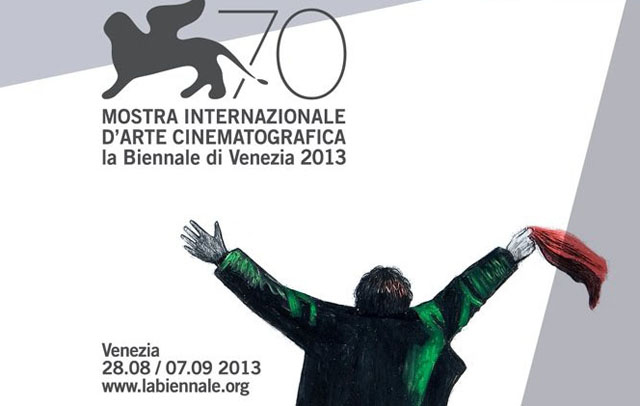 Inizia con il botto la 70esima edizione del Festival di Venezia che dopo l'arrivo della madrina, la modella Eva Riccobono, ha visto l'arrivo, sotto gli applausi dei fans, di Stefano Accorsi che presenta oggi il film "L'Arbitro" che lo vede protagonista, seguito da Sandra Bullock e George Clooney presenti per il lancio del film di Alfonso Cuarón "Gravity" nella categoria Fuori Concorso.
Al Lido nei prossimi giorni ci sarà una vera e propria cascata di stars internazionali approdati in Italia per presentare alcuni dei film che scopriremo nel prossimo anno. Tra i film da non perdere c'è sicuramente il film biografico di John Curran "Tracks" che porterà da noi la bravissima Mia Wasikowska.
Occhi puntati anche su James Franco che presenta il film che lo vede sia nei panni di regista che in quelli di attore con "Child of God" presentato nella categoria Venezia 70. L'attore sarà anche al Lido per la presentazione del film di Gia Coppola "Palo Alto" – presentato nella categoria Orizzonti – dove recita accanto a Emma Roberts e Val Kilmer.
Terry Gilliam torna con "The Zero Theorem" con una lunga lista di celebrities che speriamo di vedere al Lido – Christoph Waltz, Matt Damon, Mélanie Thierry, David Thewlis, Lucas Hedges, Ben Whishaw, Tilda Swinton.
Presente anche Scarlett Johansson nel film di fantascienza "Under the skin" diretto da Jonathan Glazer, mentre Nicolas Cage è protagonista della pellicola "Joe".
Da non perdere il dramma "Night Moves" con Jesse Eisenberg, Dakota Fanning e Peter Sarsgaard.
Fuori concorso verrà presentato il documentario di Alex Gibney su Lance Armonstrong "The Armonstrong life". Attesissimo "The Canyons" con Lindsay Lohan e il pornoattore James Deen, anche se sarà molto difficile vedere Lindsay a Venezia. A.R.
Resta sempre aggiornato! Iscriviti alla Newsletter di FASHION TIMES
Commenti
comments