I grandi stilisti di moda possono trovare ovunque l'ispirazione e i film sembrano accendere la fantasia di molte maison. Tra questi spiccano in particolare i film horror e le pellicole fantasy e di fantascienza.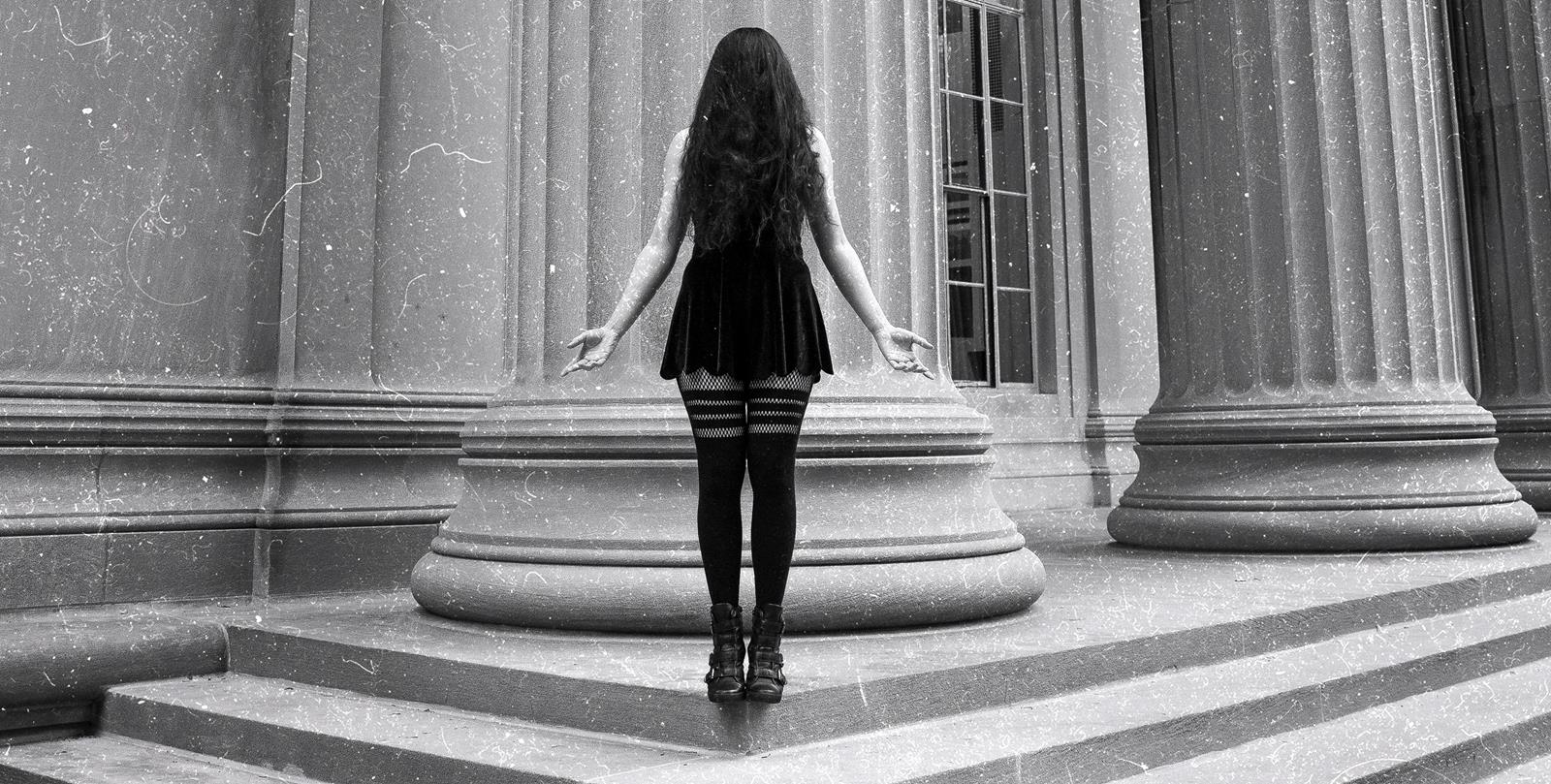 Passerelle ricche di fantasia
La spinta tipica della moda a sperimentare e superare i confini di ciò che è conosciuto non ha potuto che trovare un fedele alleato nei film fantasy e di fantascienza, le cui atmosfere hanno ispirato gli stilisti per quanto riguarda colori, forme e ambientazioni. Tratti dai sette libri firmati J.K. Rowling ed editi in Italia da Salani, gli otto film di Harry Potter hanno rivoluzionato lo stile dei maghi cinematografici inserendo, grazie anche alla collaborazione con la casa di design MinaLima, elementi vintage, utilizzando colori e stoffe inusuali, e creando così un mondo magico simile al nostro ma con qualcosa in più. A queste atmosfere si è ispirato Paul Smith nella passerella del 2007, che ha visto sfilare modelli con occhialini tondi come il celebre maghetto e abiti che richiamavano le divise di Hogwarts. Tratta a sua volta da un libro, Il meraviglioso mago di Oz di L. Frank Baum, edito da Feltrinelli, la pellicola Il mago di Oz del 1939 ha avuto un tale successo da avere ispirato diverse opere come il film Il grande e potente Oz del 2013 con James Franco, la slot machine The book of Oz, il cui protagonista è infatti l'affascinante mago accompagnato da Dorothy e gli altri personaggi del film, e il celebre musical Wicked che, secondo un articolo pubblicato da Cine Blog, a breve approderà anche sui grandi schermi con una versione cinematografica.
Anche il mondo della moda non ha potuto resistere al fascino delle atmosfere de Il mago di Oz e sono molti gli stilisti che si sono ispirati a questo film come Bobby Abley, i cui indossavano abiti su cui spiccavano le immagini dei personaggi del film, e Louis Vuitton nel 2019, in cui erano forti i riferimenti all'arcobaleno protagonista anche della canzone cantata da Dorothy Over the Rainbow. Anche la fantascienza ci permette di accedere a nuovi innovativi mondi e così è stato per il blockbuster Avatar del 2009 diretto da James Cameron. Il fascino di questa pellicola non è passato inosservato ad Alexander McQueen che nel 2010 ha fatto sfilare modelle che indossavano abiti azzurri e trucchi futuristici con chiari riferimenti al film.
Il fascino pericoloso dell'horror
Se i film fantasy e di fantascienza ci permettono evadere dalla vita di tutti i giorni in modo relativamente innocuo, i film horror portano con sé invece un fascino tutto particolare che crea attrazione e repulsione allo stesso tempo. Tutto ciò è stato abilmente sfruttato dagli stilisti che hanno creato diverse passerelle ispirate ai classici dell'horror. L'estetica di Dario Argento sembra essere particolarmente amata tanto che Disturbia ha ispirato un libro pubblicato da Gucci per la collezione autunno/inverno del 2018 su cui si potevano ammirare le modelle della maison fotografate nelle location del film. Suspiria, film il cui remake con Tilda Swinton e diretto da Luca Gudagnino è uscito nel 2018, ha invece ispirato ben due sfilate nel 2015: le immagini del film hanno infatti inaugurato la passerella di Louis Vuitton e sono apparse come stampe sugli abiti di Altuzarra.Se si parla di classici dell'horror, però, non si possono dimenticare i capolavori di Hitchcock la cui estetica raffinata ma è inquietante è stata ripresa da molti stilisti. Alexander McQueen nel 2005 si è ispirato a diversi film del regista e nel 2016 è stato uno spezzone audio tratto da Rebecca-La prima moglie a inaugurare la passerella di Erdem.
Anche Shining, l'horror per antonomasia tratto dal romanzo omonimo di Stephen King edito da Bompiani, ha ispirato abiti e sfilate. Confermando la sua fama di visionario e citando le scene finali del film, Alexander McQueen nel 1999 ha creato una passerella tutta contenuta all'interno di un cubo di plexiglass pieno di neve, mentre nel 2018 sono state le iconiche e inquietanti gemelle del film ad apparire nella sfilata per la collezione primavera/estate di Undercover. Se alcune modelle indossavano abiti che richiamano direttamente i vestitini insanguinati delle bambine del film, altre sfilano sempre in coppia tenendosi per mano, creando così una versione adulta e non meno inquietante della celebre scena di Shining.
Il mondo del cinema non smette di ispirarci offrendoci mondi, personaggi e ambientazioni sempre nuove. Le grandi case di moda lo sanno bene e sono sempre pronte a ispirarsi alle pellicole più visionarie, originali e amate per le loro nuove collezioni.
Fonte foto: Photo by Alex Iby on Unsplash
Commenti
comments