L'anno che si è da poco concluso, il 2019, ha confermato un trend in crescita da diverso tempo ormai che riguarda il legame indissolubile che si è ormai creato tra gli italiani e l'utilizzo dello smartphone.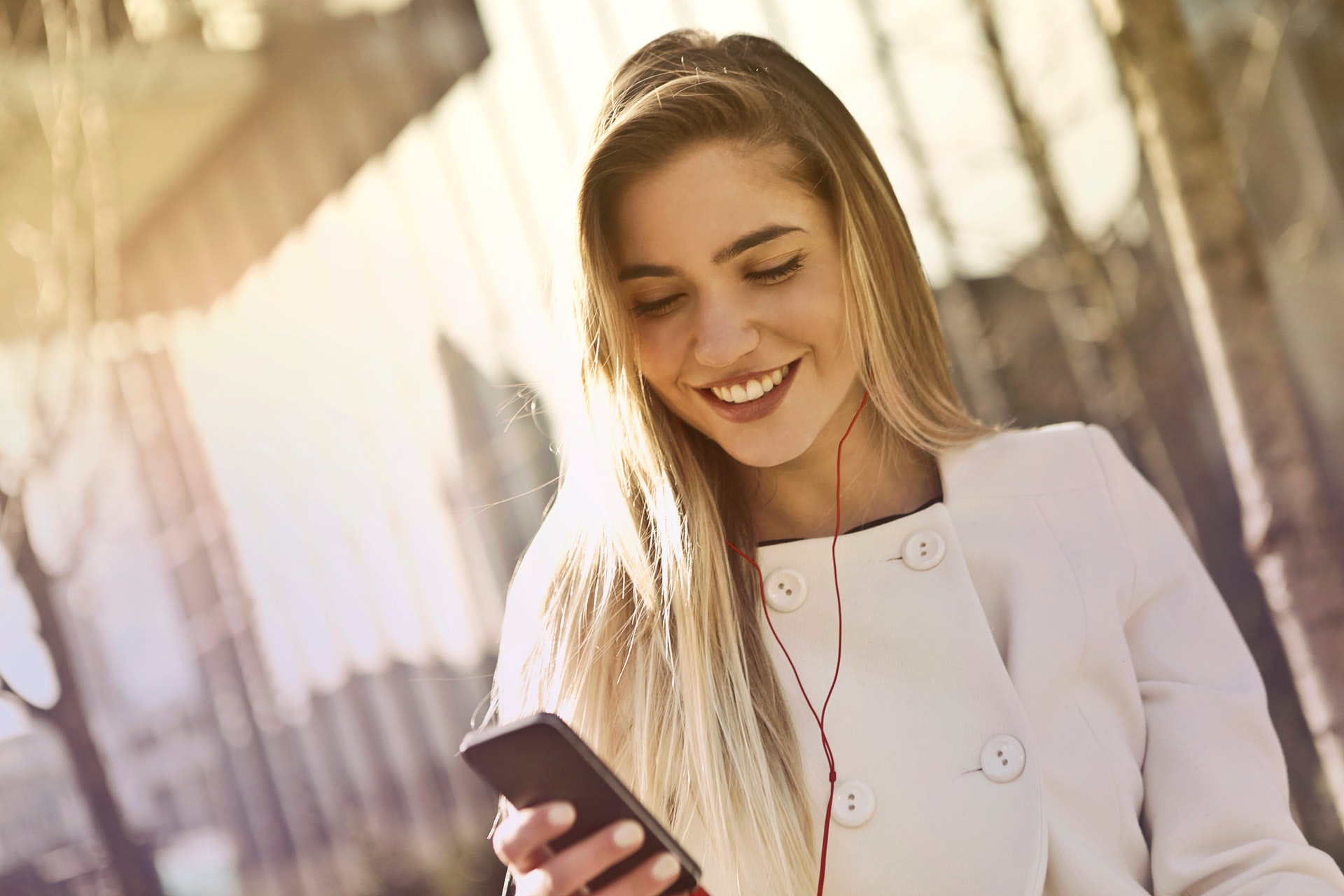 Nel Bel Paese, infatti, si utilizza lo smartphone molto più che in tutti gli altri paesi d'Europa. Sia per quanto riguarda il mondo del lavoro che quello dello svago, tutte le nostre attività quotidiane passano per questi dispositivi tecnologici. Nell'ultimo anno sono state lanciate diverse app e diversi giochi che hanno conquistato il cuore degli italiani. Scopriamo insieme le dieci applicazioni per smartphone più apprezzate del 2019:
Spectre Camera
Non si può non partire da un'app per le foto, una vera passione per gli italiani. L'App Spectre Camera è un'app per la fotocamera degli iPhone. Si distingue per le sofisticate tecnologie, e per l'intelligenza artificiale, che permettono di ottenere ottimi risultati anche a chi non è un fotografo professionista. In particolare, Spectre Camera è stata premiata per la facilità con cui è possibile scattare ottime foto con tempi di esposizione molto lunghi.
Glitch Video Effects
Nel 2019 questa app di editing video su piattaforma mobile Android conta oltre 10 milioni di installazioni. Come dice il nome è specializzata in effetti "glitch", cioè quelli che simulano una pellicola rovinata o degli errori nel file video. Disponibili molti effetti "vintage", come il Retro VHS, diversi rumori di fondo e "Vecchia TV".
Ablo
L'app migliore del 2019 secondo Google, invece, è Ablo. Si tratta di un traduttore in tempo reale, per leggere, parlare, scrivere e comunicare con persone di tutto il mondo. "Ci ha sorpreso e deliziato per la sua ingegnosità e raffinatezza", così commenta Google la sua scelta.
Call of Duty: Mobile
Anche secondo Google il miglior gioco per Android del 2019 è Call of Duty: Mobile. La motivazione è semplice: "Ci aspettiamo che il miglior gioco del 2019 sia divertente, accessibile e che offra un gameplay coinvolgente in grado di farci scatenare. Deve anche oltrepassare i confini dei dispositivi mobili e il vincitore di quest'anno riesce a combinare tutte queste caratteristiche".
Ufirst
Ufirst è un'app molto utile per tutti gli utenti. na volta scaricata, infatti ci geolocalizza ci mostra l'elenco delle strutture pubbliche e private che permettono di staccare virtualmente il numero per la fila e monitorare, ovunque ci si trovi, l'avanzamento della coda da remoto, anche attraverso notifiche sullo smartphone quando si avvicina il nostro turno. Risultato: meno folla nei luoghi pubblici e più tempo per sé.
Too Good To Go
Altra app molto amata è Too Good To Go. Nata in Danimarca nel 2015, questa app permette a bar, ristoranti, forni, pasticcerie, supermercati ed hotel di recuperare e vendere online a prezzi da last minute il cibo invenduto in "box" che possono costare tra i 2 e i 6 euro per un pasto. Per comprare i prodotti basta geolocalizzarsi, trovare un negozio aderente, ordinare la Magic Box, pagare e andarla a ritirare. In Italia è arrivata quest'anno e per ora funziona a Milano e Roma. Ma presto potrebbe sbarcare in altre città.
Satispay
Non è una novità. Ma mai come nel 2019 se n'è parlato tanto, specie dopo che il governo, per spingere gli italiani riottosi verso i pagamenti digitali, aveva escogitato un sistema di pagamenti e cashback copiato paro paro da quello di Satispay, che non solo non ha costi, ma a fronte di una transazione offre spesso agli utenti un piccolo rimborso premio, mentre gli esercenti non pagano commissioni fino a 10 euro (e dopo solo 20 centesimi).
Simpson: Springfield
Direttamente dell'omonimo film della famiglia più amata dalla televisione è stato creato questo gioco: un incidente nucleare ha distrutto completamente la città di Springfield e l'obiettivo è di ricostruirla e ripopolarla da zero.
Le avventure di Frozen 2: un gioco match-3
Il gioco si propone come un'avventura da giocare con le protagoniste del film più amato dalle bambine: bisogna risolvere rompicapo che man mano diventeranno sempre più difficili al fine di incontrare nuovi personaggi e arrivare a concludere l'avventura.
Come abbiamo visto una buona parte di app molto apprezzate dagli utenti sono quelle legate ai giochi. In effetti gli smartphone sono il devide ormai più utilizzato nel tempo libero. Che si tratti di giochi di ruolo come Call of Duty, Frozen o semplicemente un gioco di carte o slot tipo quelle presenti su starcasino.it, il risultato non cambia. E per voi quali sono le apps che avete più apprezzato lo scorso anno?
Fonte foto: Pexels
Commenti
comments