Intervista ad una delle più interessanti illustratrici italiane: Fortuna Todisco. Ha lavorato per The Sun, The Telegraph e Vanity Fair....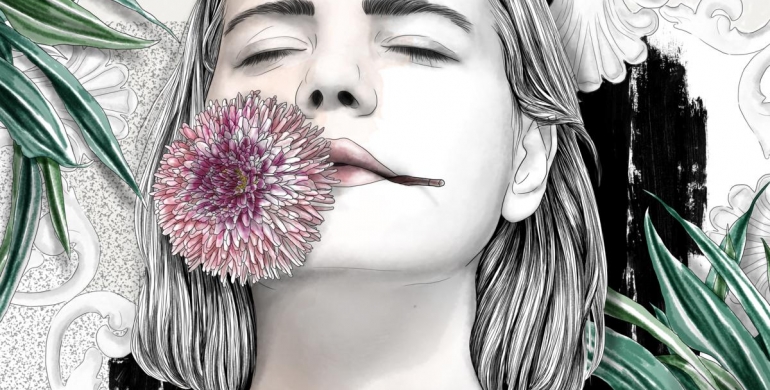 Intervista ad una delle più interessanti illustratrici italiane: Fortuna Todisco.
Chi è Fortuna Todisco? Fortuna Todisco è un'illustratrice, nata in Puglia nello stesso giorno in cui si celebrail giorno della presa della Bastiglia e presto approdata a Milano con un sacco di ansie.
Come è nata la passione per il disegno? Ho sempre disegnato. non ricordo un momento in cui il disegno non sia stato il sottofondo delle mie giornate.
Se non fossi diventata un'illustratrice cosa avresti fatto? Non so cosa sarei potuta diventare. So che mi piace leggere, ascoltare, incontrare le persone e mi sarebbe piaciuto fare la contorsionista. Ma credo sia del tutto marginale.
Cosa cerchi di trasmettere con i tuoi disegni? Ho deciso di fare l'illustratrice perchè l'illustrazione non è proprio arte. Mi piace che possa essere fruibile da tutti, senza la necessità di rivolgersi a qualcuno che abbia delle competenze alte (come per esempio avviene per l'arte pura). L'illustrazione è popolare, ed è questo quello che mi piace. Il fatto di mettere a disposizione di un utente medio, una capacità (più o meno riconosciuta) e contribuire (con discrezione) a modularne il gusto estetico, questo, per me, è un obiettivo importante.
Il disegno più bello e quello più brutto che hai fatto? Non credo di riuscire a dirlo. ho sposato il relativismo come principio di vita. Non credo esistano il brutto e il bello assoluti, credo esistano delle ragioni per disegnare qualcosa. Ragioni che considero belle o brutte, ma dipende da me. E qualche disegno che non avrei voluto realizzare c'è stato, ma spero mi sia servito anche quello.
Parlaci un po' delle tue collaborazioni: io ho una formazione che nasce dalla moda. Ho studiato per diventare una fashion designer e ho lavorato per un po' di anni in quest'ambito. Credo che la moda, anche nelle illustrazioni che poco hanno a che fare con essa, nei miei lavori si respiri sempre un po'. Ho lavorato per diversi clienti (italiani e non). Più vicini alla moda (Serapian, Vanity Fair, Glamour, Benetton etc.) ma anche più lontani (The Sun, Linus, IL magazine, The Telegraph, Vice etc.).
Il sogno nel cassetto? Non so, non ho sogni irrealizzabili. Ho tanti piccoli desideri quotidiani e spero di non smettere mai di desiderare qualcosa che non ho. Questa sembra, in realtà, la ricetta per non essere mai felici, ma credo sia un bisogno per qualcuno (compresa me).
Come si rilassa Fortuna Todisco? Mi rilasso se non mi fermo, la calma mi agita.
Possimi progetti? Sto iniziando a lavorare, insieme a Edoardo Arcuri, Federico Demartini, Alberto Tansini e all'Arci L'Impegno, alla prossima edizione di PAW CHEW GO – si legge piaciugo. Paw Chew Go è un festival di illustrazione ed è un progetto a cui tengo tanto. Lo scopo è di creare un evento di riferimento per l'illustrazione, gli illustratori, gli addetti ai lavori e i curiosi, a Milano. Siamo carichissimi ed entusiasti per come è andata la prima edizione e speriamo che questa edizione sia ancora più bella.
Commenti
comments