Fragranze come pozioni create da un alchimista, come filtri d'amore. Per incantesimi 2.0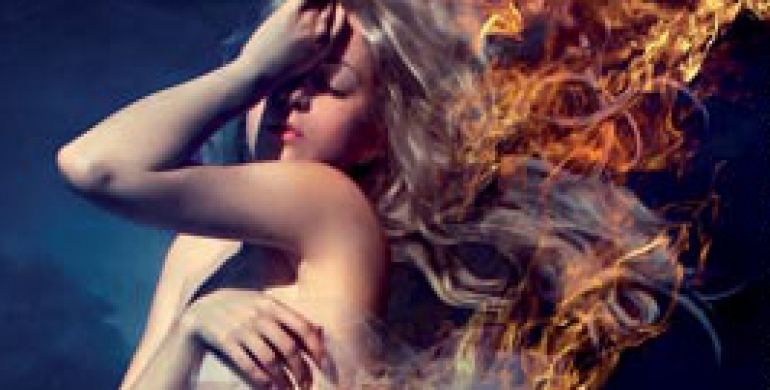 Se fino a oggi abbiamo sognato che i nostri profumi fossero veramente in grado di compiere qualche incantesimo, è arrivato il momento di sperimentare queste meravigliose novità che ho scoperto, provato e delle quali mi sono già innamorata. Sono fragranze hanno anche nomi talmente invitanti che sono tutto un programma. Da usare con cautela, perché ad Halloween la magia può diventare realtà…
Profumo delle Fate di Erboristeria Magentina
La prima è Il Profumo delle Fate di Erboristeria Magentina. Delicato, cristallino, luminoso e femminile come un incantesimo d'amore, agisce sul quarto Chakra legato al cuore, alle emozioni e ai sentimenti. Oltre al profumo, c'è una linea per la persona e per la casa, per spargere amore e magia ovunque.
Il profumo di Manila Grace
Che dire poi della nuovissima eau de parfum firmata Manila Grace, Fleur Narcotique? Tutt'altro che "narcotica", è una vera pozione afrodisiaca, che risveglia i sensi con le noti avvolgenti e a tratti contrastanti di benzoino, chiodi di garofano, fava tonka, vaniglia, pralina, musk, con note di legni e tabacco. Una composizione audace e tutt'altro che scontata, con un'interessante evoluzione olfattiva sulla pelle.  Il flacone Bordeaux è già sensuale e lascia intuire l'essenza che racchiude.
Il profumo del peccato: Essenza Miracolosa di Peccato Originale
Essenza Miracolosa di Peccato Originale nasce dall'unione di caramello, vaniglia, amaretto e mandorla, con una spolverata di cacao e un tocco di legno di sandalo. La versione contemporanea di quello "Sciroppo amaro di mandorla" creato dagli alchimisti, che si usava una volta per contrastare gli svenimenti improvvisi, restituendo coscienza e stabilità all'animo. Gourmand ma non troppo, è deliziosamente aromatico, morbido e carezzevole.
Pixie Dust di The Library Of Fragrance
Pixie Dust di The Library Of Fragrance è invece esattamente come dovrebbe essere la polverina luccicante dei folletti: dolce, giocosa, ma maliziosa e ammiccante. Sa di fragolina di bosco, zucchero filato e caramelle colorate. Piacerà tantissimo alle più giovani.
Fairy Berry presenta Foamous Mousse de parfum
Foamous Mousse de parfum nel bouquet Fairy Berry sa di mora e peonia, con tocchi di frutti rossi, rosa e musk, un bouquet semplice e delicato, non troppo dolce. Soffice come panna montata, è molto idratante e profuma la pelle in modo discreto ma persistente… per una pelle da fata e incantesimi sussurrati.
Maisìa di Maison Gabriella Chieffo
Di Maisìa di Maison Gabriella Chieffo non vi dirò nulla delle note olfattive. Maisìa è il vero profumo della strega buona, a cui viene urlato "Mai sia!" da chi la odia e la sta condannando al rogo per i sortilegi d'amore compiuti, per il potere della sua bellezza (presunta) demoniaca. Un'anima dannata d'amore per un cuore solo, ma che vivrà in eterno proprio grazie a questo amore, a differenza di quei miserabili ai quali non resta altro se non l'illusione di avere separato due innamorati illegittimi.
Photo credits: Maison Gabriella Chieffo, San Nicola Officina Profumi, Erboristeria Magentina, Annalisa Betti (groupage).
Commenti
comments