La Maison Dior presto nelle sale italiane con un film documentario. "Dior and I" racconta le sette settimane che hanno preceduto l'arrivo di Raf Simons alla Direzione Creativa.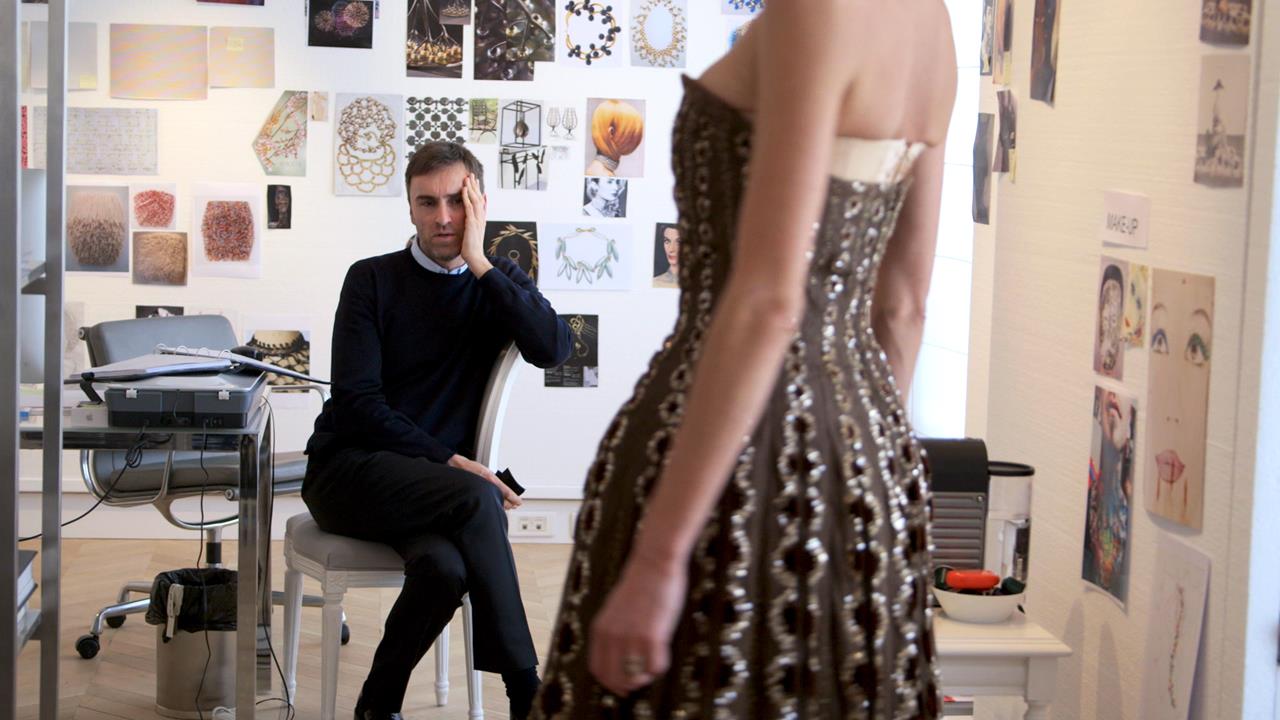 Cosa precede l'arrivo di un nuovo Direttore Creativo? Come si prepara la nuova era di una grande e storica Maison? Come si gestiscono stress, ansia, agitazione, emozione? Quanto lavoro ci sarà dietro un nuovo inizio?
Tanti punti di domanda, tante risposte offerte dalla Maison stessa all'interno del film documentario "Dior and I" diretto da Frédéric Tcheng e presentato in anteprima mondiale al Tribeca Film Festival di New York nel 2014.
Da Granville a Avenue Montaigne a Parigi, tra il lavoro minuzioso delle "petites mains" alle prove passando per le scoperte degli archivi, un documentario quasi intimo che racconta passo dopo passo l'arrivo del nuovo Direttore Creativo.
Un film che ripercorre le sette settimane precedendo quel rumore di tappo di champagne, e l'annuncio di Raf Simons: "Grazie per avermi accolto nella vostra famiglia".
Il film è previsto nelle sale italiane dal 3 giugno.
Commenti
comments