Per l'Autunno-Inverno 2015-16 Swarovski lancia una nuova gamma di elementi in cristalli. Ecco i quattro temi che hanno ispirato le nuove tendenze del prossimo inverno.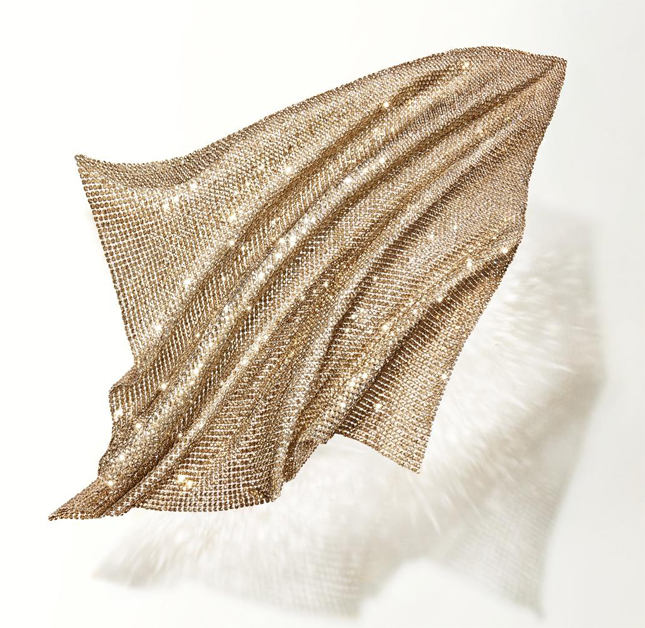 Un nuovo orientamento verso la creatività intuitiva, allontanandosi dalla connettività digitale e dagli algoritmi, i quali non possono sostituire l'affetto e il contatto umano, così viene rigettata la connettività digitale e ci si dirige verso l'emozione umana. È da qui che nascono i quattro nuovi temi Swarovski con varie innovazioni per l'Autunno-Inverno 2015-16. | MIRANDA KERR NUOVA MUSA DI SWAROVSKI
| | |
| --- | --- |
| Swarovski Elements | |
The Art of Expression (Classic) è il tema che sprigiona una nuova libertà da regole precise e rigorose, con divertenti combinazioni di materiali e spruzzi vivaci di colore: un look moderno e sontuoso è dato dall'abbinamento di similpelle e riciclati con raso e cristalli, mentre l'influenza anni '80 da vita ad effetti metallici e forme più snelle.
The Stillness Within (Progressive) esprime invece la voglia di ritrovare la tranquillità interiore, spegnendo la tecnologia, ristabilendo un contatto con noi stessi e la natura. Presenta forme organiche che si mischiano con tagli high-tech del cristallo, composti da texture spezzate, come se fossero ghiaccio in frantumi.
The Seduction of Touch (Romantic) svela la disperata ricerca del contatto umano e dà vita a pellicce sintetiche, morbido pelo e maglie soffici decorati da piccoli cristalli. I gioielli appaiono morbidi, essenziali e con cristalli montanti uno accanto all'altro. I tessuti leggeri sono rifiniti con Crystal Fine Mesh, presentato sulla passerella parigina Autunno-Inverno 2014 Haute Couture di Atelier Versace: disponibili in trentasei colori e quindici effetti, leggero e morbido, grazie a cristalli di dimensioni mini.
| | |
| --- | --- |
| Swarovski Elements | |
The Darkness of Desire (Glamour) è il concept che si concentra su misticismo ed intuizione: i gioielli diventano enigmatici, con forme eclettiche, realizzate da materiali tradizionali che creano minuscole irregolarità e vengono affiancate a perle, pendenti ed a bead. Una collezione innovatrice e piena di significati, che fa sognare e ci riporta ad uno spazio, dove ritrovare noi stessi, lasciando alle spalle la tecnologica connettività. N.F.
Resta sempre aggiornato! Iscriviti alla Newsletter di FASHION TIMES
Commenti
comments