Mipel - The Bagshow lancia la nuova campagna per la 107esima edizione della fiera internazionale dedicata a borse e accessori moda e promossa da Aimpes.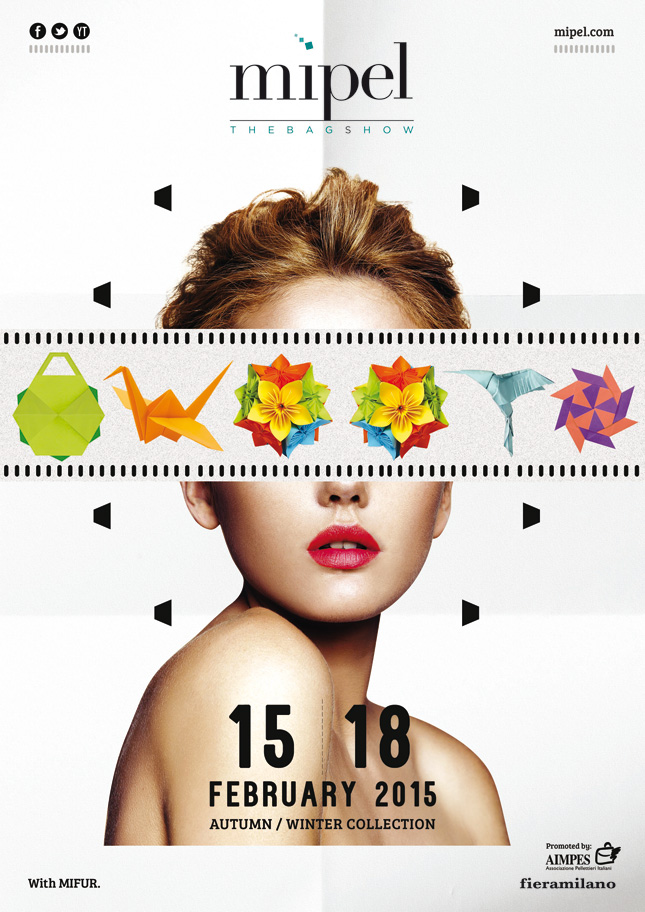 Mipel The Bagshow, la fiera internazionale della borsa e dell'accessorio, presenta una nuova immagine per la prossima edizione che si svolgerà dal 15 al 18 febbraio 2015.
| | |
| --- | --- |
| Mipel – The Bagshow | |
Se lo scorso anno Mipel presentava la sua anima rock, quest'anno la fiera sceglie il tema degli Origami. Una metafora dedicata all'universo dell'accessorio.
Creare un origami vuol dire rinnovare un materiale semplice infinite volte, proprio come accadde per l'accessorio: migliaia di combinazioni possibili per donare il giusto e indispensabile tocco di personalità. La nuova campagna è firmata dall'agenzia milanese GWC World. A.R.
Resta sempre aggiornato! Iscriviti alla Newsletter di FASHION TIMES
Commenti
comments