Per il quarto episodio di "Journey of a Dress", Diane Von Furstenberg sceglie la blogger Jessica Stein. Tra Londra e Sydney, Jessica porta il suo wrap dress in viaggio dimostrandone la versatilità e fa eco alle prime it-girls e fashion influencers che lo hanno reinterpretato come Chiara Ferragni.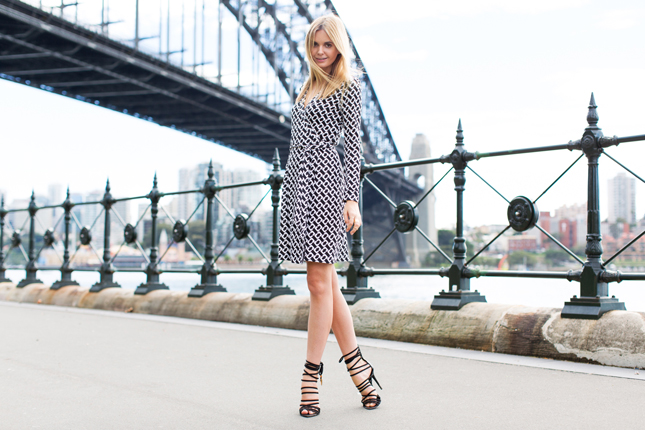 Quarant'anni fa Diane Von Furstenberg creò il "Wrap Dress". Tutt'oggi è senz'altro uno dei modelli più venduti, nonché più "intelligenti" e versatili, che veste la donna in ogni occasione e momento della giornata, valorizzandone anche la silhouette.
| | |
| --- | --- |
| Jessica Stein per Diane Von Furstenberg | |
Nel corso degli anni ha sedotto un'infinità di donne, famose o non. Per celebrare questo traguardo, la stilista ha ideato "Journey of a Dress", una serie di video mensili disponibili sul sito dvf.com e sul canale YouTube di DVF, mettendo in scena l'iconico vestito indossato e reinterpretato da varie influencers del mondo dellamoda.
L'ultima in data? Jessica Stein. La blogger di Tuula Vintage ha scelto di indossare il Sutra Wrap Dress per un viaggio tra Londra e Sydney, dimostrando la versatilità e la comodità del vestito. Ecco il video! E.L.
Resta sempre aggiornato! Iscriviti alla Newsletter di FASHION TIMES
Commenti
comments