Eastpak rende omaggio al proprio heritage attingendo all'archivio storico dell'azienda fondata nel 1952. Ecco la nuova collezione Into The Out per la Primavera-Estate 2014.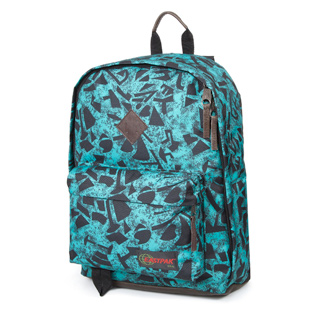 Un salto nel passato e più precisamente nel 1991. Eastpak presenta la nuova collezione Into The Out dal design contemporaneo ma di ispirazione nineties.
Zaini e borse outdoor caratterizzati da uno stile vintage e da colorazioni accese, riscoprono un irresistibile look anni '90 grazie al ritorno della grafica "Old Stuff": una stampa originale dell'anno 1991 con disegni geometrici su sfondo turchese.
La collezione Into The Out comprende il backpack Wyoming Old Stuff (70 Euro), la borsa con scomparto per portatile Out Of Office Old Stuff (75 Euro), la borsa a tracolla Delegate Old Stuff (65 Euro) e per gli amanti degli anni '80 il marsupio Bundel Old Stuff (35 Euro). Una vera collezione per gli urban insider! A.R.
Resta sempre aggiornato! Iscriviti alla Newsletter di FASHION TIMES
Commenti
comments