Per Natale Princess Handle With Care ha deciso di scaldare il cuore delle sue principesse! Come? Con una linea di pull, abiti e accessori in morbida lana merinos extrafine, femminili, sexy e caldi, perfetti da trovare sotto l'albero!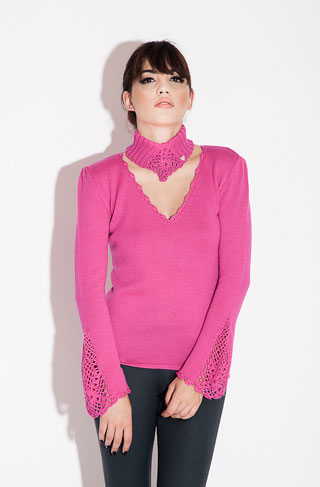 Chi l'ha detto che bisogna scegliere tra farsi coccolare dal "caldo" e "l'essere sexy"? Per le principesse di oggi, il marchio Princess Handle With Care presenta una linea delicata, calda e seducente, ideale da far trovare sotto l'albero!
Una collezione di pull o miniabiti in caldissima e morbida lana merinos. Soffici e piacevolissimi al tatto, caratterizzati da un gioco di trasparenze ad effetto, con scolli, bordi e schiena impreziositi da pizzo di lana lavorata all'uncinetto.
Non solo belli e piacevoli sulla pelle, i capi Princess Handle With Care sono anche Made in Italy! Infine… la buona notizia? Sullo shop on line del brand, la collezione autunno-inverno è pure già scontata! Un regalo di Natale perfetto, anche per il portafoglio! E.L.
Resta sempre aggiornato! Iscriviti alla Newsletter di FASHION TIMES
Commenti
comments