Vans "Off the Wall" torna con la collezione Leopard Camo Pack. Due modelli disponibili in tante varianti e diversi abbinamenti colori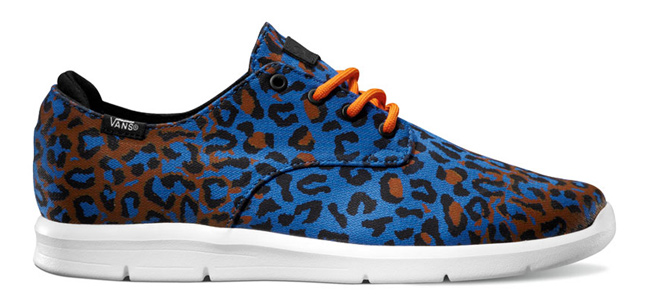 Quando il DNA di Vans viene mischiato allo street style nasce la collezione Vans "Off the Wall" Leopard Camo. Una serie che comprende due modelli: uno nuovo, il Bushwick, disponibile in tre colori e due versione del modello Prelow.
La Bushwick prende in prestito la punta della Era e il collo impunturato dell'Sk8-Hi che però vengono mischiati ad una doppia tomaia e alla suola UltraCush Lite. Potrete scegliere tra un rosso fuoco, un nero profondo e il beige.
Più leggero invece il modello Prelow, disponibile nella versione oliva/nero, più discreta, e blu/arancione, adatta a chi non vuole passare inosservato. Entrambe propongono la tomaia a spina di pesce e il logo sulla linguetta inciso al laser. A.R.
Resta sempre aggiornato! Iscriviti alla Newsletter di FASHION TIMES
Commenti
comments