Un'esclusiva collezione eyewear dedicata agli innamorati vi aspetta! L'ha creata Vogue Eyewear e si chiama "Gift of Love".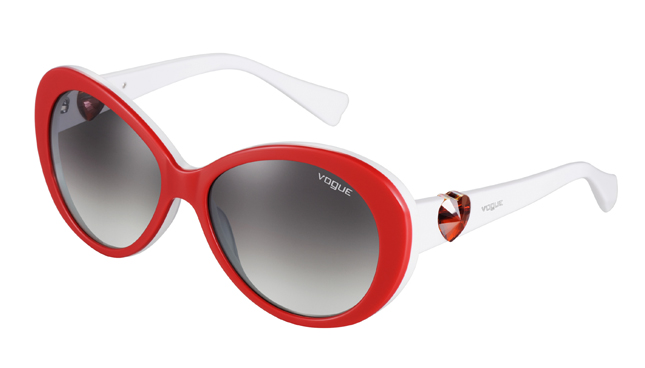 "Ti amo" in tutte le lingue del mondo, "Ti amo" in tutti i modi e le occasioni del mondo! Quest'anno Vogue Eyewear ha creato una nuova special edition dedicata a tutti gli innamorati per dire e farsi dire "mi hai conquistato il cuore".
Vogue Eyewear lancia la "Gift of Love" collection che comprende due inediti occhiali da sole da donna in acetato così glamour, audaci, trendy, colorati e contemporanei. Il rosso non manca, come non manca nemmeno il simbolo dell'amore, il cuore; se amate lo stile retrò e quell'aspetto un po' da diva il modello che fa per voi è caratterizzato da lenti oversize tondeggianti leggermente a gatto, con cuore in cristallo sulle astine. Se invece il vostro stile è più rigoroso ma divertente, puntate sul modello con montatura squadrata dalle linee moderne, anch'esso con cuore in cristallo sulle astine.
Entrambi i modelli sono venduti in una deliziosa confezione speciale che renderà indimenticabile il vostro "Ti Amo".
Buon San Valentino a tutti! E.M.
Commenti
comments