La sera del 23 Agosto la modella britannica Cara Delevingne ha presentato un evento per celebrare Burberry in Brasile. L'evento Art of the Trench, che si è tenuto nel nuovo spazio per eventi presso il JK Iguatemi Mall di San Paolo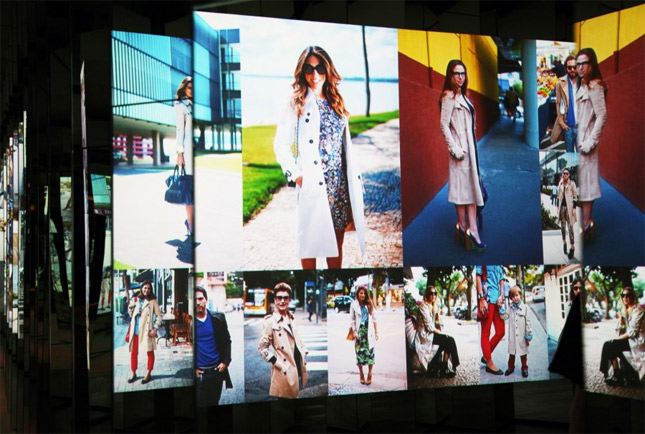 La modella britannica Cara Delevingne è stata la protagonista di "Art of the Trench" in Brasile. Un evento che ha presentato le immagini catturate per "Art of the Trench" dal fotografo street style Tiago Petrik, e curate dal direttore creativo di Burberry, Christopher Bailey.
Durante la serata, tantissimi i vip presenti, immortalati per Burberry Art of the Trench: Isabella Fiorentino, Felipe Solari, Didi Wagner, Donata Meirelles, Rony Rodrigues, Luca Bianchi, Ciccy Halpern, Eugênia Maia, Guilherme Kramer, Dudi Machado, Jeff Ares, Rose Klabin, Guilherme Siqueira, Helena Bordonn.
| | | |
| --- | --- | --- |
| Cara Delevingne | Isabella Fiorentino | |
Artofthetrench.com è una piattaforma digitale con una funzionalità di social networking lanciata nel Novembre 2009.
Il sito è una celebrazione dell'iconico trench Burberry e delle persone che lo indossano; invita gli utenti del sito di tutto il mondo a presentare i propri ritratti mentre indossano il loro trench personale. F.A.
Diventa Fan di Fashion Times su Facebook e seguici suTwitter
Iscriviti alla NEWSLETTER di Fashion Times
Commenti
comments