Si svolgerà oggi la premiazione "Gucci Award for Women in Cinema" organizzata in concomitanza della proiezione del film restaurato "Il Caso Mattei". Nella giuria Frida Giannini e l'attrice Zoe Saldana...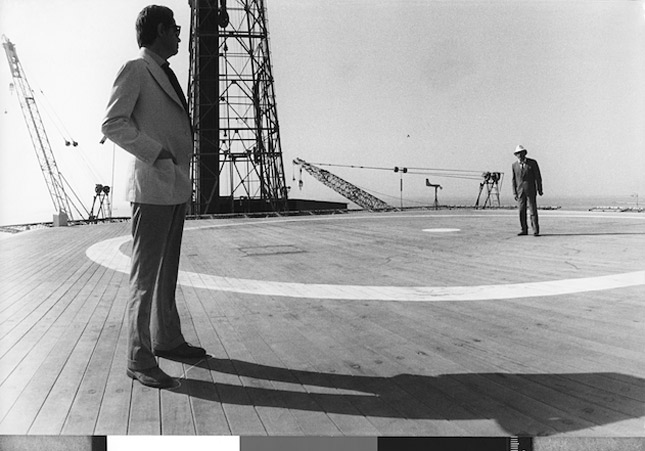 Gucci, in collaborazione con la 69. Mostra Internazionale d'Arte Cinematografica della Biennale di Venezia, ha annunciato le nomination per il premio annuale che celebra il merito artistico di una donna nel cinema: il Gucci Award for Women in Cinema.
| | |
| --- | --- |
| © Sergio Strizzi – Photomovie, Courtesy of Museo Nazionale del Cinema – Fondo Rosi | |
Le candidate al premio sono Colleen Atwood per i costumi in "Biancaneve e il Cacciatore", Nadine Labaki per la regia in "Where do we go now?", Brit Marling per la recitazione in "Another Earth", Sharmeen Obaid-Chinov per la regia di "Saving Face" e Thelma Schoonmaker per il montaggio di "Hugo Cabret".
| | | |
| --- | --- | --- |
| Jessica Chastain_2011 Gucci Award for Women in Cinema Winner | Salma Hayek-Pinault | |
Il presidente della giuria, il Direttore Creativo di Gucci, Frida Giannini, sceglierà assieme all'attrice Zoe Saldana, il regista Paolo Sorrentino, Mary Schmidt Campbell e Giulia d'Agnolo Vallan la vincitrice del premio.
Ricordiamo che lo scorso anno il premio è andato alla bravissima Jessica Chastain per il suo ruolo in "The Tree of Life".
In concomitanza con la premiazione verrà proiettato il film "Il Caso Mattei" di Francesco Rosi, pellicola sottoposta ad un un restauro digitale grazie alla collaborazione tra Gucci e The Film Foundation.
Frida Giannini ha commentato, "Il mondo del cinema è indissolubilmente legato alla storia di Gucci. Siamo orgogliosi di unire le nostre forze con la Mostra Internazionale del Cinema di Venezia per celebrare, con il Gucci Award for Women in Cinema, cinque donne dell'industria cinematografica di oggi, e per onorare Francesco Rosi con la proiezione della versione restaurata del suo capolavoro, Il Caso MatteiI. Quest'anno è particolarmente rilevante poiché diamo un riconoscimento non solo ai pionieri del cinema contemporaneo, ma anche alla carriera di Rosi e al suo cinema italiano socialmente impegnato". A.R.
Diventa Fan di Fashion Times su Facebook e seguici suTwitter
Iscriviti alla NEWSLETTER di Fashion Times
Commenti
comments