BlackBerry porta il mondo della moda sul vostro device. Grazie all'app "The Black Book of Retail", Blackberry diventa il vostro cool hunter di fiducia. Scoprite tutti i segreti di questa applicazione gratuita...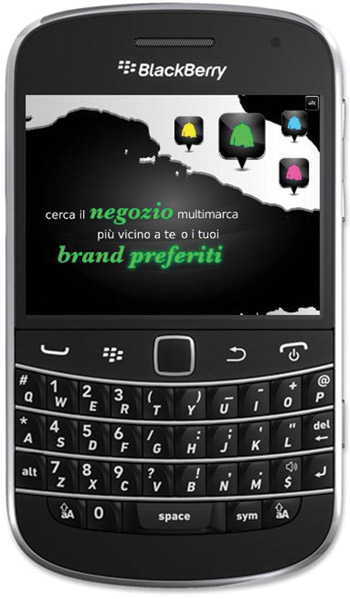 BlackBerry lancia la prima guida allo shopping con i migliori 200 negozi multibrand in Italia. Proprio in occasione del Pitti Immagine Uomo 2012, BlackBerry lancia l'app "The Black Book of Retail", pensata per le fashion victim. L'applicazione sarà disponibile dal 1 luglio per tutti gli smartphone BlackBerry con sistema operativo BlackBerry 7.0 e successivi, fruibile sia per modelli touch che dotati di tastiera QWERTY.
L'applicazione è in realtà la versione mobile della prima guida completa alla distribuzione fashion di alta gamma a cura di Fashion Illustrated. Così quando siete fuori casa potrete comodamente cercare il vostro brand preferito nel negozio più vicino a voi grazie alla geolocalizzazione. Una volta impostati i criteri di ricerca, l'app mostrerà immediatamente una scheda con tutte le informazioni già presenti per ogni negozio all'interno della guida: sarà possibile visualizzare la posizione esatta, o addirittura contattare telefonicamente il negozio o collegarsi al sito web ufficiale con un solo click.
Bastano pochi, semplici passi per uno shopping da favola! The Black Book of Retail per BlackBerry®, disponibile gratuitamente su BlackBerry App World™. A.R.
Diventa Fan di Fashion Times su Facebook e seguici suTwitter
Iscriviti alla NEWSLETTER di Fashion Times
Commenti
comments