Avere stile non è cosi semplice … Sono ormai pochi ad "averlo nel sangue", già dalla nascita! Ma cosa vuol dire? Qual è l'outfit più adatto ad una riunione di lavoro, una serata di Gala o ad un matrimonio? Tante domande alle quali troverete risposte nel workshop "Styling and Dressing Code: guida allo stile per ogni occasione"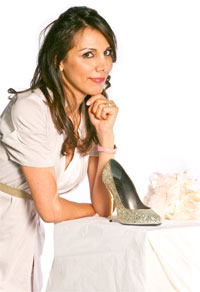 Rossella Migliaccio, elegante e nota Bridal Stylist fa, ormai da tanto, sognare le giovani spose. Ma la giovane imprenditrice e specialista in Personal Branding oggi non ha voluto fermarsi all'incantevole mondo del wedding, mettendo tutto il suo know-how in un nuovo servizio di Consulente di Immagine.
La questione dello stile è infatti spesso molto sottovalutata. In uno dei paesi più fashion del mondo, è spesso difficle trovare la propria identità nelle tendenze che ci propongono i più grandi stilisti. L'errore è spesso lì, dietro l'angolo, e purtroppo salta all'occhio nei momenti meno opportuni… Per evitarlo? Un po' di buon senso, un pizzico di senso estetico, e tanti buoni consigli e preziosi insegnamenti da ritrovare nel workshop tenuto da Rossella Migliaccio a Milano: "Styling and Dressing Code: guida allo stile per ogni occasione".
Un workshop che si svolgerà il 2 e il 3 marzo, e che si rivolge agli organizzatori di matrimoni, ai professionisti delle pubbliche relazioni, ma anche a tutti gli appassionati di moda! In programma, analisi principali delle tendenze dal Novecento fino ai giorni nostri, una guida allo stile per le nozze, sia per la sposa che per lo sposo e le invitate, alcune regole del bon ton, i principali errori di stile da non commettere ma ancora un'analisi dei principali designers, dei valori dei brand e della personalità che rappresentano.
Alle partecipanti del corso, promosso dal famoso Angelo Garini, verrà inoltre riservato uno sconto del 20% sui servizi offerti da Rossella. Per maggiori info sul corso o per l'iscrizione: corsi@gariniimmagina.com E.L.
Diventa Fan di Fashion Times su Facebook e seguici suTwitter
Iscriviti alla NEWSLETTER di Fashion Times
| | |
| --- | --- |
| Rossella Migliaccio | |
Commenti
comments