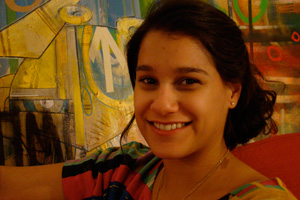 VANESSA ESPINAL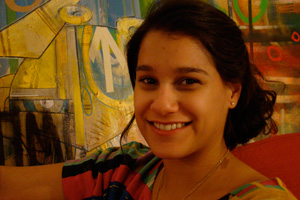 Vanessa Espinal is a recent graduate of Johnson & Wales University in Providence, RI. She graduated Cum Laude with an Associate in Science in Fashion Merchandising and a Bachelor of Science in Retail Marketing/Management.
During that time, Vanessa attended continuing education classes at Rhode Island School of Design, including jewelry design, web design, Japanese book and papermaking, wood bending, and textiles. She unites her influences and experience into functional art, and aspires to learn throughout her lifetime.
Vanessa loves every bit of retail, from design to sales floor. She had an early amour for textiles, and worked on her own weaving loom at the age of 6. She aims to own her own business selling quality, handmade goods. Studying in Italy is an opportunity for her to learn from distinguished designers and industry professionals, while putting her knowledge to the test.
Sponsored by Vladimiro Gioia

In association whit Pink & Chic Communication